The Landstuhl Association

The newly founded community of Landstuhl with the towns of Bann, Hauptstuhl, Kindsbach, Krickenbach, the Sickingenstadt Landstuhl, Linden, Mittelbrunn, Oberarnbach, Queidersbach, Schopp, Stelzenberg, and Trippstadt warmly presents itself as a holiday region.

Impressive landscapes, such as the Palatinate Forest Biosphere Reserve, the West Palatinate Moorniederung or the Sickinger Höhe, as well as friendly hosts make a stay a unique experience.

Hiking, cycling, sauna and wellness, cultural events and attractive leisure activities offer ideal opportunities for a relaxing holiday in Landstuhl.

Your way to the Landstuhl Association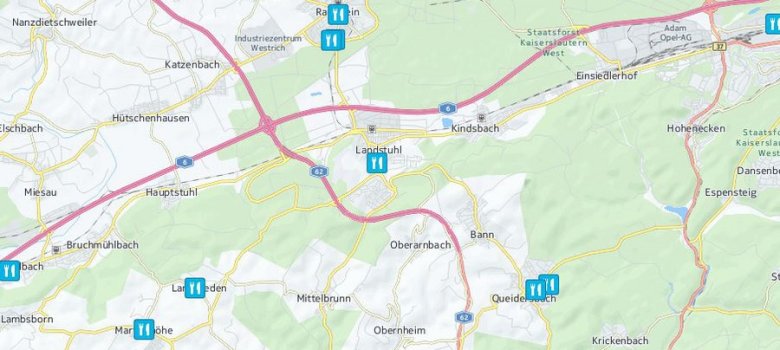 Would you like to come to Landstuhl?
You can reach the Sickingenstadt Landstuhl by car via the A6 and A62.

You can also get to us quickly by  bus . 
To explore the Landstuhl municipality, use the Verkehrsverbundes Rhein-Neckar (VRN). You can explore the city of Landstuhl with the Sickingenbus .